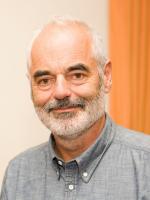 The adverse effects of bisphosphonates in breast cancer: A systematic review and network meta-analysis.
Five rules for evidence communication
Living risk prediction algorithm (QCOVID) for risk of hospital admission and mortality from coronavirus 19 in adults: national derivation and validation cohort study.
– BMJ (Clinical research ed.)
Communicating personalised risks from COVID-19: guidelines from an empirical study
Use of "normal" risk to improve understanding of dangers of covid-19
– BMJ (Clinical research ed.)
Shielding from covid-19 should be stratified by risk
The effects of communicating uncertainty on public trust in facts and numbers.
– Proceedings of the National Academy of Sciences of USA
Should We Trust Algorithms?