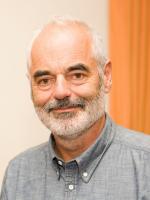 Living risk prediction algorithm (QCOVID) for risk of hospital admission and mortality from coronavirus 19 in adults: national derivation and validation cohort study
– BMJ (Clinical research ed.)
Use of "normal" risk to improve understanding of dangers of covid-19
– BMJ (Clinical research ed.)
Shielding from covid-19 should be stratified by risk.
– BMJ (Clinical research ed.)
The effects of communicating uncertainty on public trust in facts and numbers
– Proc Natl Acad Sci U S A
Risk perceptions of COVID-19 around the world
– Journal of Risk Research
Hormone replacement therapy and the risk of breast cancer: How much should women worry about it?
Conducting fit-for-purpose food safety risk assessments
– EFSA journal. European Food Safety Authority
Communicating uncertainty about facts, numbers and science
– Royal Society Open Science
Winners and Losers: Communicating the Potential Impacts of Policies
– Palgrave Communications