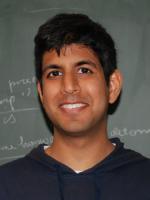 Challenges in comparing physical abuse, fractures and metabolic bone disease in young children in the UK and Sweden.
Multicentre study of physical abuse and limb fractures in young children in the East Anglia Region, UK.
– Archives of Disease in Childhood
A multiple myeloma classification system that associates normal B-cell subset phenotypes with prognosis.
The xyz algorithm for fast interaction search in high-dimensional data
– Journal of Machine Learning Research
On b-bit Min-wise Hashing for Large-scale Regression and Classification with Sparse Data
– Journal of Machine Learning Research
Goodness-of-fit tests for high dimensional linear models
– Journal of the Royal Statistical Society: Series B (Statistical Methodology)
Modelling interactions in high-dimensional data with backtracking
– Journal of Machine Learning Research
Modelling Interactions in High-dimensional Data with Backtracking
– Journal of Machine Learning Research
An Adaptive Resampling Test for Detecting the Presence of Significant Predictors Comment
– JOURNAL OF THE AMERICAN STATISTICAL ASSOCIATION