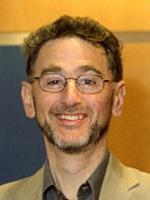 Probabilistic sensitivity analysis in health economics.
– Statistical Methods in Medical Research
Statistical model selection
Posterior model probabilities
Defining and identifying the effect of treatment on the treated
Still further remarks on: "Paternity analysis in special fatherless case without direct testing of alleged father" [Forensic Science International 146S (2004) S159-S161] and remarks on it [FSI 163 (2006) 158-160, FSI 172 (2007) e6-e8].
– Forensic science international
Response to: DNA identification by pedigree likelihood ratio accommodating population substructure and mutations.
Expressing evaluative opinions: A position statement
Insuring against loss of evidence in game-theoretic probability
– Statistics & Probability Letters
Sufficient covariates and linear propensity analysis
– Journal of Machine Learning Research