Richard Samworth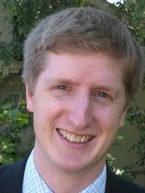 ---
Teaching
Research
Group members
---
I hold the Professorship of Statistical Science and am Director of the Statistical Laboratory, a sub-department of the Department of Pure Mathematics and Mathematical Statistics. This is part of the Faculty of Mathematics at the University of Cambridge. I am also a Teaching Fellow at St John's College, and run the Statistics Clinic for members of the university.

Two post-doctoral research associate positions available in high-dimensional and nonparametric statistical inference, closing date 1 December 2017.

I currently hold a five-year EPSRC Early Career Fellowship, which began on 1 December 2012. I am also an Alan Turing Institute Turing Fellow.

Richard Samworth, Statistical Laboratory, Centre for Mathematical Sciences, Wilberforce Road, Cambridge, CB3 0WB. Tel: +44 1223 337950 Email: r.samworth

@

statslab.cam.ac.uk

Research interests
Shape-constrained estimation problems
Nonparametric classification, clustering and regression problems
High-dimensional statistical inference
The bootstrap and related resampling methods, e.g. bagging
Applications, including genetics, archaeology and oceanography
Current editorial service
Past editorial service
Research Section Committee of the Royal Statistical Society (January 2007-December 2010 and February 2012-December 2015; secretary January 2009-December 2010). This committee is responsible for administrating the RSS read papers at its Ordinary Meetings.
Associate editor, Biometrika (August 2010-August 2014).